How Cassper Reacts To Seeing A Rolse Royce Whilst Driving His Bentley
|
How Cassper Reacts To Seeing A Rolse Royce Whilst Driving His Bentley! Cassper is one of the funniest rappers in the game who constantly reminds us with funny snippets on social media which often go viral.
Cassper recently posted a video of himself driving his Bentley explaining to his fans how he still feels like he's not used to the rich lifestyle in a rather hilarious manner.
"Guys we not used to this life, yazi now I see a Rolse Royce passing here feel like now because I drive a Bentley we are together, I want to hoot and greet that guy," said Cassper in an Instagram story.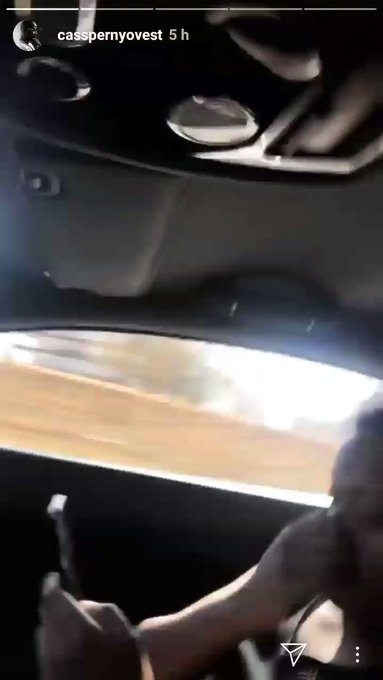 Lmao.. Cassper contemplating being rachet is the funniest thing